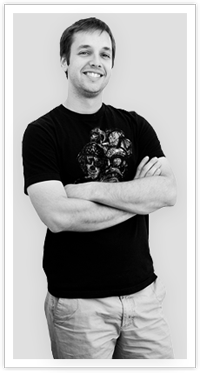 Turko is a Digital Marketing Agency launched in January 2012 by Remi Turcotte. With unmatched experience working with Fortune 100 clients as well as new online ventures, Turko has a resume that covers SEO, eCommerce, content creation, analytics, social media and all facets of online marketing and audience development.
The company was first created after noticing a huge gap between IT and Marketing teams in the context of implementing online strategies for large enterprises.
Therefore, to achieve better online results, Turko developed over the years a process to discover and implement web initiatives with a focus on training, good communication and efficient data transmission between the project teams and corporate management.
As a result, Turko offers a holistic solution that combines IT and Marketing expertise to assist clients in realizing their online performance goals; from analysing the opportunities, to designing the strategies and implementing the initiatives.
Our objectives
Enable our clients to meet their online performance objectives
Establish long-lasting customer acquisition and engagement strategies
Ensure knowledge transfer for in-house independence
Our values
Collaborative work approach
Contribution to innovation and creativity
Professional and personal development